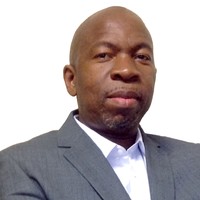 Start Your Own Business Academy was established by Boomy Tokan. Boomy aims to help start-up entrepreneurs build high performance businesses by providing information and resources about:
Improving business plans
Fund-raising efforts
AdWords and Youtube advertising
Inbound strategy
Blogging
Social media content
Search engine friendly websites
Landing pages
Start-up entrepreneurs will learn how to create directional thank-you pages, maximize the power of 'smarketing', improve their sales process and keep their customers satisfied.
Where It All Started
Boomy understands how hard establishing a business is. He has tried getting jobs, but kept receiving rejections. Boomy didn't even get any contracts when he offered to work 'expenses only' and proved he was good at the job. It was then that he decided to start his own business. He has worked in business, fashion and property, and consultancy for years, helping many people build their own businesses and live the life they've always wanted.
Boomy's Journey
Boomy's journey to success wasn't easy. He failed in some of his entrepreneurial endeavours, but that didn't stop him from achieving what he wanted. He treated everything as a challenge and used the knowledge and skills he acquired to his benefit. Now that he is enjoying the success he's always dreamed of, he wants to help start-up entrepreneurs start and run their own high performance businesses through Start Your Own Business Academy.
Boomy's Dedication

Boomy's dedication to quality services has inspired him to continue seeking knowledge and creative ways to help start-up entrepreneurs. He has taken and passed the Google Adwords Video Certification Exams and Hubspot Inbound Certification Exams to continue providing entrepreneurs with improved services that will lead to better results for their business.